Don't Let The Bed Bugs Bite, Partner With Holifield Pest Management!
Not long ago, bed bugs in the United States were almost completely eradicated. Unfortunately, these pests have made a big comeback in recent years and their populations are continuing to rise and spread with every passing year. And because these pests don't enter buildings in the same way most other pests do, they can be difficult to prevent; bed bugs are almost always carried in on a person's clothing or other personal belongings, so traditional prevention methods don't work on them. Instead, you must be vigilant to watch for signs of their presence and, if you find any, take action right away. That's where the professional bed bug control services from Holifield Pest Management come in!
Our Bed Bug Control Process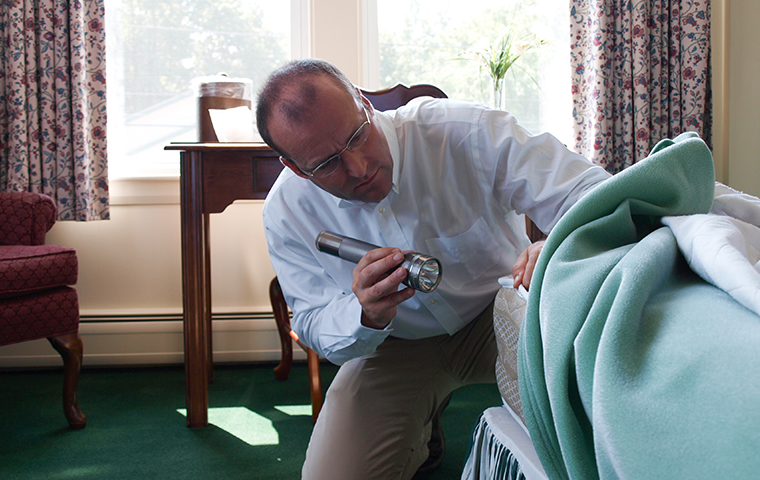 When dealing with a bed bug infestation, it's important to understand that the problem won't go away on its own. In addition, bed bugs are extremely difficult to eliminate, and DIY methods often fail to resolve the problem. By hiring a professional pest control company that's highly-trained in bed bug control, you can rest easy knowing your home will once again be free of bed bugs!
Step 1: Preparation
Before our service technician arrives at your home to perform your bed bug treatment, you'll be given a bed bug preparation sheet. This will include a list of everything you'll need to do to prepare your home for the treatment. It's important that you follow this sheet carefully, both to ensure that your treatment is as effective as possible and to keep your belongings safe.
Step 2: Treatment
Next, we'll arrive at your home to perform your treatment. To eliminate bed bugs, we use a one-time chemical treatment to eliminate the bed bugs in your home. Although we recommend treating the whole house, we'll also perform this service on a room-by-room basis, if you'd prefer. We'd only recommend this for small, localized infestations as bed bugs can quickly spread to other parts of your home. After the treatment is complete, you'll need to remain out of your home for four hours before returning.
Step 3: Follow-Up
Follow-up visits aren't included in our initial bed bug treatment and must be requested. During follow-up, we'll return to inspect for bed bug activity and re-treat, if necessary.
Bed bugs may be small, but they can cause huge problems for Laurel and Holifield, MS area home and business owners. That's why we offer quality bed bug extermination services to help rid your residential or commercial facility of these parasitic pests. At the first sign of bed bugs, reach out to us at Holifield Pest Management!
Request Your Free Quote
Complete the form below to request your free quote.