Bed Bugs In Hattiesburg: Get Them Out And Keep Them Out
February 15, 2022
When you live in Hattiesburg, the last thing you want to deal with is any infestation. Even more so if that infestation involves something as parasitic as a bed bug! You need the best when looking for bed bug pest control in Hattiesburg.
If you leave even one of these little guys, the problem can flare right back up and take over your home in Hattiesburg. Don't let nano blood monsters overrun your home. Get the right help today.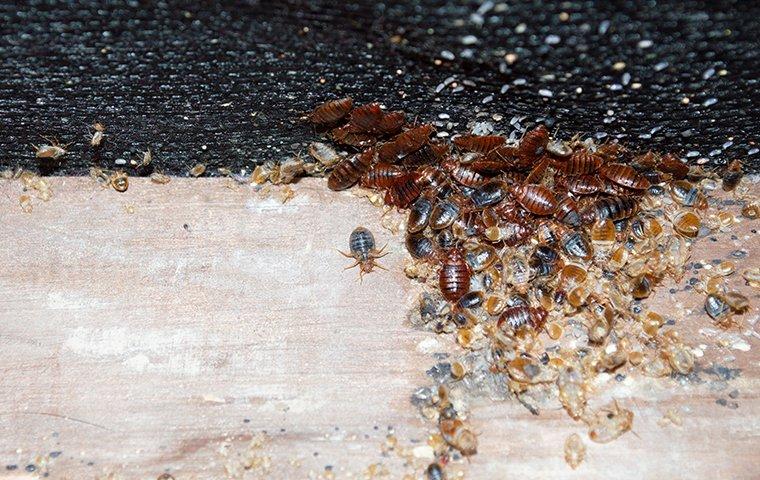 What Do Bed Bugs In Hattiesburg Look Like?
What do bed bugs look like? That is the first question to ask when dealing with bed bug control. A few things to note about the appearance of bed bugs are as follows:
Small flat bodies
Oval in shape
Brownish in color
Can grow up to ½ an inch in size
Young bed bugs can be translucent or yellowish
Now that you know what bed bugs look like, you can better equip yourself against them. You can find better ways to get rid of bed bugs when you learn more about them. Still, be aware of different signs around your home first.
Signs Of Bed Bugs In Your Hattiesburg Home
When it comes to bed bug control in Hattiesburg, there might be a lot of bed bug control companies near you! However, before you make any calls or follow any DIYs on how to get rid of bed bugs, you need to know what you're dealing with.
You need to know if you have bed bugs before you waste any time and money. Look for these telltale signs to see if you have a bed bug control problem:
Bloodstains (sheets, pillows, blankets, mattresses)
Dark spots along walls or bedding (fecal matter)
Eggshells or shed skin
Musty odors
Actual bed bugs
Finding the actual bug on any of your mattresses or bedding is a clear sign of infestation. There might not be a lot of signs for how to tell if you have bed bugs, but if you do, it will become apparent when you know what to look for.
The Best Way To Get Rid Of Bed Bugs In Hattiesburg
There are a few different ways you can deal with bed bugs in your home. However, knowing that bed bugs can come into your home from nearly anywhere is essential to consider. Therefore, even if you have a clean house, you can still become under attack by these tiny bloodsuckers.
If you find them, it's best to deep clean your sheets and bedding in hot water. Scrub your mattress and vacuum around your bed and baseboards. Get rid of clutter, and be sure to check any new or secondhand furniture you bring into your home. Be sure to check backpacks and hotel rooms as well, bed bugs love to travel.
How To Stop Bed Bugs In Hattiesburg From Coming Back
Still, no matter what kind of DIY you throw at your bed bug problem, there is only one way to have a solid guarantee for your home. Call in a professional team to handle your pest problem. But don't just call in any of the bed bug control companies near you. Call Holifield Pest Management!
At Holifield Pest Management, we don't just meet your expectations, we exceed them by going the extra mile. Our team at Holifield Pest Management implores the latest in pest control technology and know-how, so you get the best in up-to-date service. Count on us to be there when you need it so that you can take back the comfort of your home.