Dispelling Stigma: Bed Bugs Reside In Dirty Homes
November 15, 2019
Everyone has their own misconceptions about life. When it comes to bed bugs, the most common misconception is that they only invade dirty homes. This is not true. Bed bugs couldn't care less about the condition of your home. As long as they can find places to hide and people to bite, they won't have a single complaint. If your home has these two things, it is susceptible to a bed bug infestation, and you are at risk.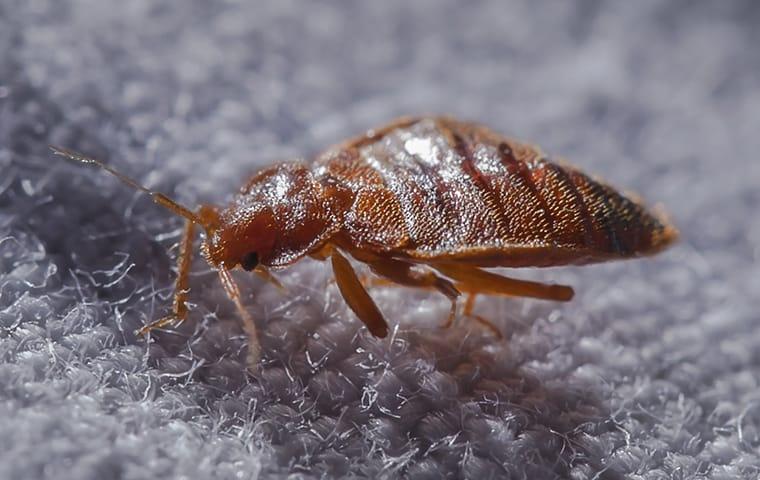 How To Identify A Bed Bug Infestation
Bed bugs may be the toughest pest to spot inside homes, mostly because they hide whenever you're awake. If you work nights and sleep during the day, they will feed during the day and hide at night. This makes identifying bed bugs by their presence alone, nearly impossible. What you can do, however, is look for the signs they leave behind. Here are the most common signs you can look for.
Spots of dried blood on mattress toppers and sheets.
Small red bites running in a straight line or zig-zag pattern across your skin.
Tiny dots of reddish-black fecal matter hiding near the cracks around your room.
A musty smell in the air around sleeping areas.
Do Bed Bugs Spread Disease?
At this point in time, only Chagas heart disease, spread by a parasite called T cruzi, has been linked to bed bugs in the United States. It is estimated that around 300,000 people within the US are infected with this parasite, and around 30-40 thousand have developed Chagas heart disease from them. In addition to this, with severe infestations, bed bugs have been known to cause anemia in their victims as well as high stress and sleeplessness.
How Difficult It Can Be To Prevent Bed Bugs
As long as you don't plan on becoming a hermit anytime soon, there will always be a chance bed bugs will get into your home. The reason for this is that bed bugs need you to get inside. As long as they can hitch a ride on something you are carrying, or hide in something you are about to bring home, they are set. You do most of the heavy lifting for them -- literally. This makes preventing them is extremely difficult. Keep in mind, bed bugs are great hiders, and spotting them on items is not an easy task. Here are a few things you can do to reduce your risk of bringing home bed bugs.
When traveling and sleeping away from your home, check the rooms and beds you will be sleeping in for the signs discussed earlier. Avoid any rooms or sleeping areas that appear questionable.
When traveling home, store your dirty clothing inside a plastic bag and wash them once you get home. This will kill off any bed bugs that may be hiding.
When buying used furniture, check them for signs. If any are found, bed bugs may still be lurking within.
Teach your family and friends about bed bugs so they can be careful and reduce their risk of bringing bed bugs over when they visit.
Why You Need Professional Help To Eliminate Bed Bugs
Because of how elusive and resilient bed bugs are, DIY treatments almost never work. If bed bugs have invaded your home, your best course of action is to give us a call here at Holifield Pest Management. By the time we are done, your home will be bed bug-free.
Do you want to learn more about how our services work or would you like to schedule an inspection for your home? Reach out to us today. One of our representatives would be happy to find the solution you are looking for.