German Cockroach Do's & Don'ts In Hattiesburg
February 17, 2020
A cockroach infestation is one of the worst problems you can have in your home. Despite their small size, roaches are dangerous pests with a knack for causing trouble. When dealing with these pests, it is good to know the do's and don'ts. If you are looking for the best way to get and keep harmful cockroaches out of your Hattiesburg residence, we have just the resource for you today. Let's jump right in and uncover everything you need to know about roaches.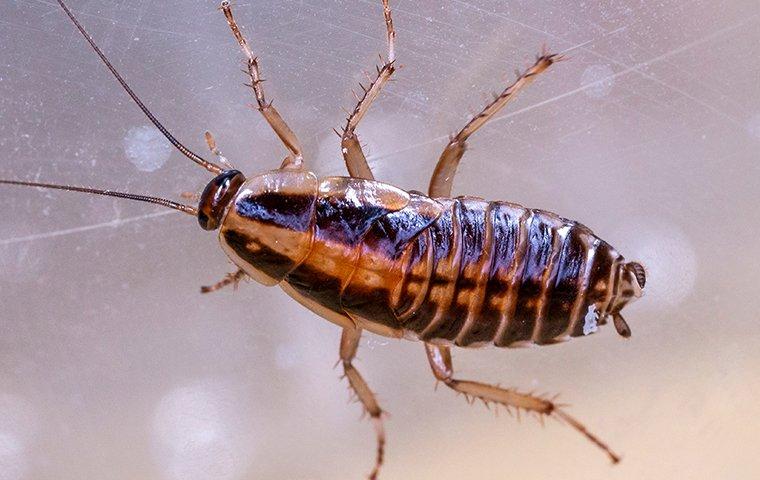 The Most Common Cockroach
Across the world, there is one cockroach more common than all the rest — the German cockroach. This light brown to tan oval-shaped roach can grow to ⅝ of an inch length. Found on every continent apart from Antarctica, the German cockroach has proven they prefer living with humans rather than out in the wild. As you can guess, this comes with a fair amount of concern.
How To Identify A Cockroach Infestation
If just a couple of roaches invade your Hattiesburg residence, you may be hard-pressed to know they're around. Typically, cockroaches are shy creatures that do their best to avoid human interaction during daytime hours. It is once infestations begin to grow that cockroaches become more noticeable. Just one roach out in the open during the day is a clear indicator that populations, where you cannot see, have become overcrowded.
Cockroach fecal matter is also a tell-tale sign that cockroaches are around where you cannot see them. This excrement looks very similar to coffee grounds and can be found anywhere roaches travel throughout your home.
Finally, you can identify cockroaches by their egg sacks. Sometimes carried on adult roaches, cockroach egg sacks are brown, long, and can carry upwards of 50 eggs. Seeing even one of these casings in your home is a clear indication of a cockroach problem.
The Truth Behind Roaches
Many people believe that roaches are dangerous, aggressive pests. The truth is, they are only as dangerous as the past environments they've been in. Roaches are capable of carrying bacteria, pathogens, and dangerous parasites, but only if previously picked up from a place of filth such as a trash can or sewage pipe. That said, if you suspect your home has roaches, we still recommend taking precautions. Wash surfaces before eating or preparing food, check food boxes for holes and find a way to get rid of any existing cockroach infestation.
The Right And Wrong Way To Deal With Cockroaches.
Many online resources claim they have the best way to deal with cockroaches. They might recommend natural deterrents or even chemical solutions. We are here to warn you before you waste any time, money, or effort on these DIY options.
There is a right, and there is a wrong way to deal with cockroaches. The wrong way is to spray dangerous chemicals around your home. When used in the wrong way or the incorrect amounts, chemical pest control can be harmful to the pets and people living under your roof. The last thing you need is a hospital or vet bill on top of cockroaches.
On the other side of the spectrum, there are natural cockroach deterrents like peppermint and lavender. Although unpleasant to roaches, the smell these oils leave, even when used in large quantities, will not get cockroaches out of your home. Most likely, cockroaches will just relocate within your home and eventually get used to the smell altogether.
What we recommend is that you let the professionals here at Holifield Pest Management lend you a hand. We have worked long and hard to know the best way to deal with cockroaches. No unneeded risk, no wasted time or effort, just results you can count on.
Reach out to us today if you have any questions about our pest control plans, or if you would like to schedule a treatment for your Hattiesburg home.