How The Pests In Hattiesburg Could Be Making You And Your Family Sick
October 15, 2021
With warm weather that lasts almost year-round, pests of all kinds can be a serious problem for Hattiesburg homeowners, and some are far more dangerous than you realize. As a hard-working individual just trying to make ends meet, you might not think you can afford reliable pest control if you discover an infestation. Still, the alternative option is much harder on your bank account and overall health. It's easy to underestimate them because of their size, but pests are still dirty, disease-ridden creatures that should never feel cozy in your home.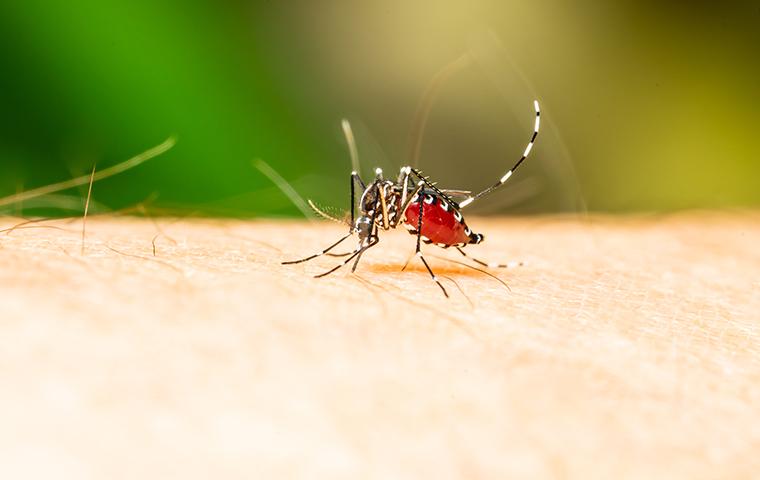 Dangerous Pests Commonly Found In Hattiesburg Neighborhoods
There are many factors that contribute to classifying pests as dangerous or nuisance infestations, including structural damage, cosmetic damage, food contamination, the likelihood of carrying diseases, and the presence of harmful venom. We'll be focusing on the pests that spread diseases, but most of them possess multiple aspects that make them dangerous:
Mice

Rats

Cockroaches

Certain species of ants

Ticks

Mosquitoes

Fleas
All of these pests can cause severe illnesses from pathogens such as Lyme disease, hantavirus, West Nile virus, E. Coli, botulism, and many more. Some even cause allergic reactions, respiratory complications, and the development of asthma in small children. If you've been experiencing a particularly bad year of allergies or unusual symptoms, you may actually be struggling with an undiscovered infestation.
How Can I Prevent Disease-Carrying Pests From Infesting My Hattiesburg Property?
Nobody wants to deal with a pest infestation, least of all one that could cause serious health problems, so taking steps to reduce your chances is crucial in order to keep your Hattiesburg property free of pests. Prevention isn't a complete guarantee, but with the help of a local pest control company and these easy prevention tips, your home will be like an iron-clad fortress:
Rake up and remove any yard debris and piles from your property

Keep tight-fitting lids on all indoor and outdoor trash cans

Make sure your yard has properly draining soil by aerating the turf

Try not to over-water any gardens you may have

Keep trees and bushes trimmed away from the exterior of your home

Clean out gutters and leaf catches regularly

Keep your lawn mowed and properly manicured

Address any easy entry points around the exterior of your home; foundation, siding, seams around outdoor-leading pipes and wires, windows and doors, roof and roof trim

Check for any moisture problems and water damage around your home, and make repairs wherever necessary

Invest in a dehumidifier for rooms that are prone to retaining moisture; bathroom, kitchen, laundry room, basement

Clear out any excess clutter to reduce hiding spots for indoor pests

Keep dried goods stored in airtight containers, and never leave food sitting out overnight

Sweep, mop, and vacuum regularly to keep food particles off of the floor

Clean under heavy furniture and appliances

Wipe down counters, eating areas, and food-prep areas daily
Which Pest Control Company Can I Trust To Protect My Hattiesburg Home?
Finding reliable, affordable pest control can be difficult, but it's not impossible. If you're looking for effective pest control with modern solutions, then Holifield Pest Management has you covered. We do our best to go above and beyond as a pest control company, which is why we don't just provide pest control solutions, we also make sure you're armed with the knowledge and ability to prevent future pest infestations. All of our highly-trained technicians take annual training courses as well, so we can stay up-to-date on all of the latest technology and provide you with top-of-the-line pest control treatments. So get in touch with us today and say goodbye to your pest problems.