How To Defend Your Home From Rodents This Fall
September 17, 2019
Whether you put out a welcome mat of not, squirrels, mice, and other rodents have a way of making it into homes uninvited, looking for food and shelter. Unfortunately, they're not very good housemates.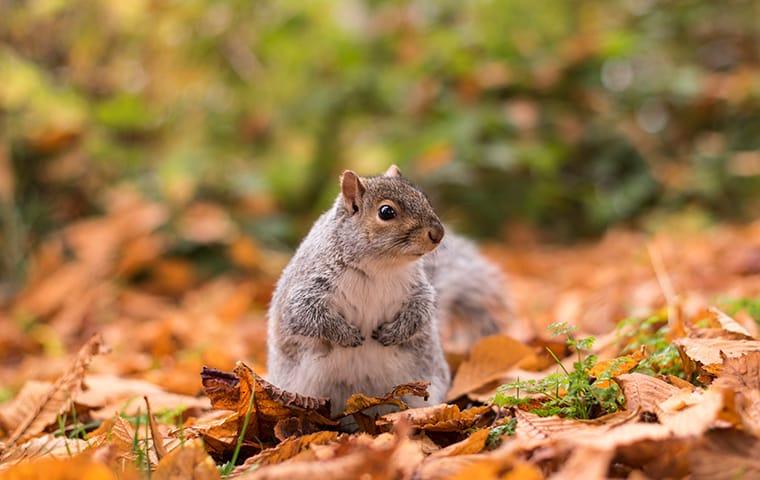 Rodents Can Cause Serious Damage
Rodents don't take courses to learn about building codes or the dangers lurking inside of homes. If they did, they would know it isn't safe to chew on electrical wires. Thousands of house fires occur every year because of rodents gnawing on wires while they're digging around in walls or hiding behind appliances. Once they find a safe spot, rodents will chew whatever they find in order to create a soft nesting spot. If they find a current running through that wire, it may be enough to zap them and get them to stop, or it may even kill them. The homeowner, however, is left with the unexpected damages that may eventually cause a fire.
Besides potential fire hazards, rodents destroy wood and insulation in walls. Sometimes they get trapped and die, and decomposing rodents, especially the size of a squirrel, can give off a horrible stench that you can't mask with air fresheners. Don't wait until a rodent causes a fire or a home remodeling job before you do something to prevent the problem.
What You Can Do
Place bird feeders in a place where only birds have access to them and not squirrels. You do not want squirrels frequently investigating your home because if they find a food source, they will continue to hang around.
Keep woodpiles away from your house.
After feeding pets, do not leave their food bowls out. Leaving pet food out provides rodents with a readily available food source.
Keep your indoor and outdoor trash covered securely with tight-fitting lids.
Put door sweeps on all entry doors.
It is always better to be proactive than reactive to avoid the unwanted damage these rodents can cause.
How We Can Help
Holifield Pest Management is a family-owned and operated company and we understand how important it is to keep your home and family safe from pests of all types. Give us a call or contact us online, and we will send a technician out to perform a thorough inspection of your house to determine any problem areas and the best way to resolve them. We also offer sanitation and removal services to help clean up the mess any rodents have left behind, such as torn insulation, nests, excrement, etc.
When it comes to protecting your residential or commercial property from rodents or other pests, you can rely on Holifield Pest Management, a company with a proven track record.