How To Tell If It's Rats In Your Maywood Home
August 14, 2020
You may not know it, but your home may be in grave danger, and it might not be from the pest you initially suspect. Rats and other types of rodents are some of the most dangerous creatures on earth. Not only in their life but possibly in death as well.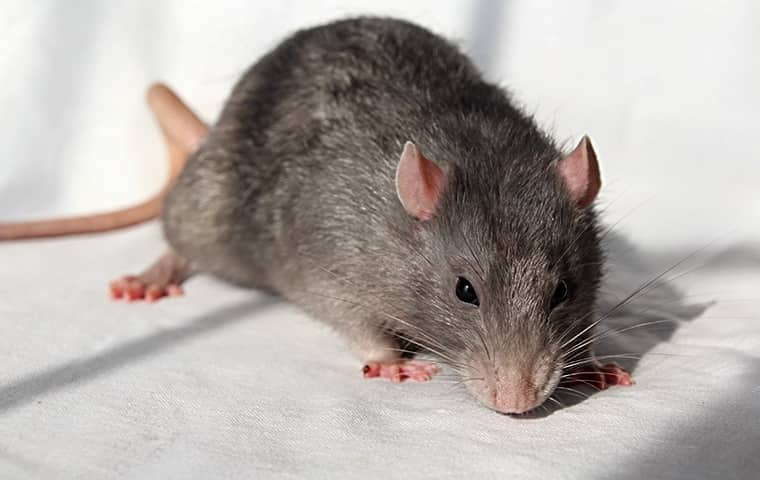 A short list of common area rats for Maywood include the following:
Norway Rats
A large, aggressive rat species that often measure as much as 9 ½ inches at maturity, and over 16 ounces when weighed.
Roof Rats
A smaller, more agile species of rat that has a reputation of climbing trees and entering homes from the roof.
Most rodents like to stay out of sight, which is why it is often difficult to discern a rat infestation from a house mouse infiltration. Thankfully, it is seldom both types of rodents at the same time.
The dangers of rats to humans range from physical threats to emotional concerns to financial quandaries. Large and aggressive, these creatures are used to getting their way by intimidation and bullying. Leaving oily marks and gnawed surfaces behind them, rats won't take long to break into stored foods and dry goods. They are certainly no neat-freaks, leaving waste all over their places of habitation. Within these fluids lie dangerous water droplets containing diseases, parasites, and other infectious items.
A short list of contagions spread from rats and rat activity include:
Leptospirosis

Rat-bite fever

Tularemia

Salmonellosis
With prolific rates of reproduction and an insatiable hunger for human food, once rats get into a home, they have no intention of leaving without a fight.
4 Signs That Would Indicate A Maywood Rat Infestation
Although it may be difficult to visually determine the difference between a rat and a mouse infestation, there are certain signs to look for that can help to expedite the process.
Rat feces are large, oblong, and usually pointed at the tips.

Long, dark, oily marks against the sides of walls and furniture may indicate that a rat is nearby.

Although both types of rodents love to chew and gnaw, rats are by far the most destructive species.

Loud noises in the walls are often excellent indicators of larger, more aggressive rodent species.
The best method of discerning a rat infestation from a mouse problem is by trusting the experience of professional pest control experts. For pest control inspections and free home quotes, contact the service technicians at Holifield Pest Management.
Rack Up The Rats (Outside) With Holifield Pest Management
Rats aren't just annoying household invaders. In fact, they are dangerous vectors of disease, painful biters, and flat out nasty roommates in any situation. More aggressive than mice, carrying dozens of serious illnesses, and prolifically breeding colonies of enormous proportions, there is no possible way to control a rat infestation on your own.
The best way to keep rats and other rodents out of your Maywood home is with the assistance of Holifield Pest Management. Proud of our long tradition of pest control excellence, our service technicians strive to deliver only the best possible performance at every visit. Locally owned and family operated, it isn't just about the pests: it's about providing excellence in everything.
For more information about our residential rodent control program, reach out to your nearest Holifield Pest Management branch right away. Our service technicians will be happy to assist you with any questions or related concerns. Interested in connecting with us online? Complete the online contact form to virtually speak to a representative right away. We're passionate about restoring homes to their best pest-free selves. Are you ready? Schedule pest control services in Maywood today!