What Every Hattiesburg Property Owner Needs To Know About German Cockroaches
September 15, 2020
You may have dealt with the cousins of this six-legged home occupant, but this strain of pest is far worse than anything you have yet experienced – for better or worse.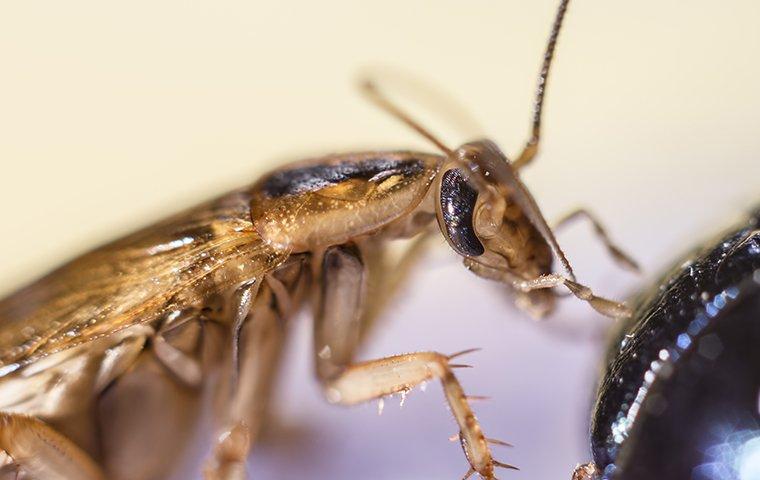 The German cockroach is the most common type of home-invading roach in this part of the world. Ranging in colors of deep tan to shiny black, this type of roach is only ½ to 5/8 of an inch long. This species of cockroach comes outfitted with a pair of thin, translucent wings, but it generally prefers to remain close to the ground while hunting for food.
The Dangers Of German Cockroaches Defined
The dangers that German cockroaches pose to their unwitting hosts are extreme. Not only are these insects capable of picking up dangerous pathogens, but they are extremely good at dispersing them near the places we live in. By hanging out in sewers, garbage heaps, excrement piles, and carrion, these creatures smear deadly viruses and bacteria all over our kitchen counters and bathroom sinks. In large groups, they may even trigger allergies and allergic reactions.
Protection From German Cockroach Infestation
Some cockroach prevention tips, including helpful information on reducing or eliminating the factors that attract them, are:
Manage garbage levels on the property. Make sure your lawn is free from food waste, stinky compost, or other items that could draw a German cockroach crowd. Be sure to store all trash in a strong, sealable bin both inside the house and out. Have garbage removed from the premises at least once a week.
Control the number of unaddressed cracks, gaps, tears, and other splits that may have formed around the house. Seal up fissures with waterproof caulking, and replace any compromised door or window screens. Adding weatherproofing to the bottoms of doors and windows may provide an additional layer of protection.
Reduce household humidity levels. You can do this by running a dehumidifier in problem areas or hanging desiccant bags in strategic locations. Have a licensed plumber check for any clogged drains or leaky pipes that may be adding to the situation.
Want to know just how big of a German cockroach infestation is festering about the house? Get a professional opinion with a free inspection through Holifield Pest Management today.
Holdup The Holdouts With Holifield Pest Management
You have probably dealt with some type of indoor pest during your time in Holifield, perhaps even an insect infestation. From sweet, musky odors to dirty tracks and food contamination, residents who have battled with German cockroaches before are well aware of the dangers they pose to your health, wealth, and family life. These insects just keep coming, no matter how many preventative methods you put in place. Traps and baits will only address the symptoms of the infestation, but never the root. That's why trusting in a quality, affordable, and professional pest control team is vital for eliminating your cockroach infestation.
The best way to handle a German cockroach infestation is through the professional assistance of Holifield Pest Management. Boasting years of successful cockroach treatments, our locally owned and family operated establishment is dedicated to keeping our friends and neighbors safe from the scourge of German cockroach infestation. And just who are these friends and neighbors? The residents of Holifield, of course!
See us in action when you call or visit our office to discuss the cockroach treatment plan that's right for you. Prefer the comfort of your own home? Get typing on our signature online contact form right away. We're ready to get you safe, secure, and successfully free of German cockroaches for good. We mean it!