Why Homeowners Insurance Will Not Cover Termite Damage
May 16, 2019
If you thinking your Mississippi home insurance policy is going to protect you from the cost of subterranean termite damage, you may want to double check. Most policies don't cover termite damage. The ones that say they do, often cover other forms of damage that can result from a termite infestation but not the damage done by the termites themselves. When it comes to coverage for termite damage, there's often a lot of fine print, if there's any coverage at all. Today, we're going to talk about why this is the case.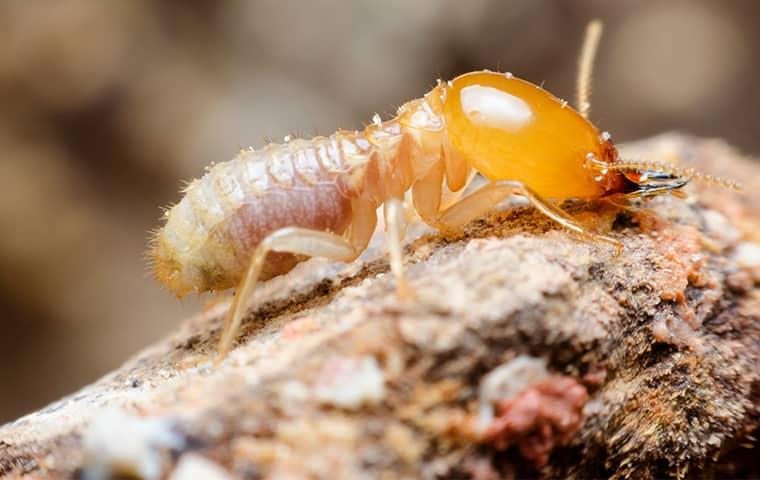 You would think that all insurance policies would cover termite damage since termites can do enough damage to render a home unrepairable. That is pretty serious. But the problem is that insurance companies often don't look at termite damage the way they look at many other forms of damage such as fire damage or water damage. Most insurance companies are in the business of protecting homeowners from unexpected catastrophes that cannot be avoided. But termite damage is neither unexpected nor unavoidable. If you ask your insurance company, they'll tell you that your equity can be protected from termite damage through routine home maintenance. The problem is most homeowners aren't equipped to perform this kind of maintenance. Subterranean termites are sneaky and incessant, and when their DIY attempts at termite control fail, homeowners usually don't realize it till it is too late. And when they go to their insurance company for help, all they get is a, "We're sorry. We can't help you."
From the point of view of an insurance company, your termite damage was due to neglect. If you had taken the necessary measures to maintain your property and protect your home from invading termites, it wouldn't have happened. That is a big pill to swallow, especially if you have worked hard for years to keep your home and yard looking beautiful.
So what can you do? Simply put, the solution is to seek the assistance of a licensed professional. As professionals in the termite control industry, your service professional will be trained and experienced in termite inspections and the application of termite control products. Plus, they'll do all the dirty work for you!
If you live in the Hattiesburg area, we can help you protect your investment from being damaged by termites. To request a free in-home termite control estimate for your property, reach out to us and we'll send an experienced professional right to your door and guide you in this important pest control decision. You don't have to let subterranean termites wipe out your savings account with unexpected repair costs. With Holifield Pest Management, you'll have the routine maintenance you need to protect your equity!