Holifield Pest Management
We Get it Done, Every Time!
Serving South Mississippi Since 1988
Same-Day Service Available

Some things just can't wait. We can come see you today!

Offering 100% Free Quotes

Get started by giving us a call and setting up a free estimate.

Licensed & Insured

Entrust your pest control needs to licensed, insured professionals.
Our Services How We Can Help You
When you trust Holifield Pest Management, you can know the job will be done right the first time.
Laurel Pest Control
Holifield Pest Management, Proudly Serving Mississippi
Here at Holifield Pest Management, we provide quality residential and commercial pest control services for homes and businesses in Mississippi.
Holifield Honor Pledge
Holifield team members give an individual 24 hour return GUARANTEE FOR Services.
We pledge to provide top quality services. If our customer needs additional attention after the time of regular service we will return within 24 hours of the customer call into the office requesting our return*.
This guarantee also includes a phone call and possible visit from our leadership team.
*Guarantee covers regularly scheduled quarterly outside or recurring monthly services.
If you need reliable pest control services, call (601) 228-5344 or send us a message online for a free estimate.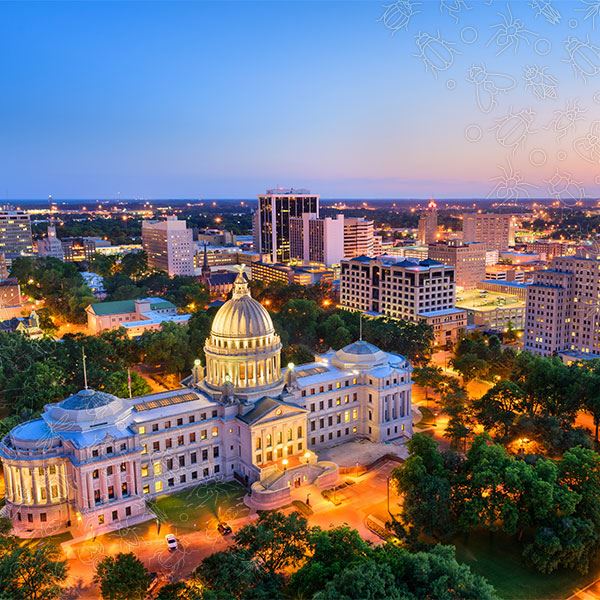 Hear From Our Happy Customers Reviews & Testimonials
At Holifield Pest Management, your satisfaction is our priority! See for yourself what our customers have to say about working with us.
"They know what they're doing. Highly recommend."

Where to start. First time we used them, I told them the issue, the woman help me with a plan to take care of our problem, the associate that came out, he inspected the place of infestation. Must use company.

- Kelvin C.

"Holifield Pest Management has been great!"

We moved into a home with German roaches EVERYWHERE. They came in and within two weeks of the first treatment we barely saw any and after a couple months they have been managing them extremely well.

- Happy Customer

"She will make sure she gets you exactly what you need for the best price."

A technician is coming to spray my home today for the first time, but I have to share my sales experience with Jessica. She is absolutely amazing and so professional.

- Mckenzie A.