Centipede & Millipede Control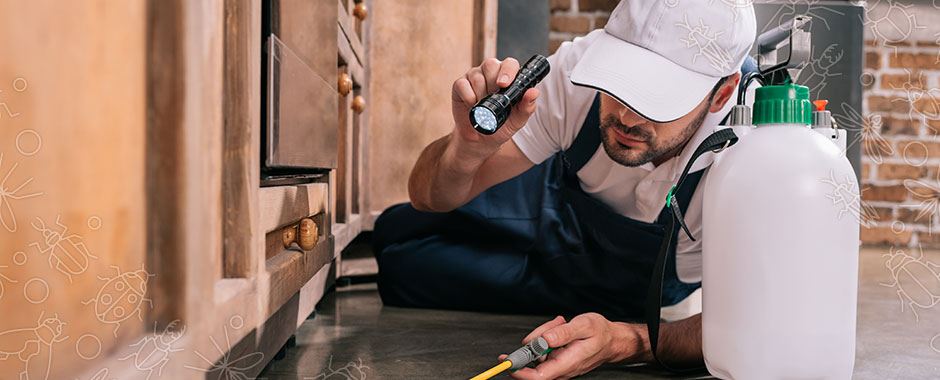 Centipede & Millipede Control in Laurel
Safely Eradicate Unwanted Visitors from Your Home in Jones County
Centipedes and millipedes are some of the most common pests that homeowners face. These creatures are often found in dark, damp places, such as basements, crawl spaces, and outdoor areas. While they aren't harmful to humans, they can cause a lot of damage to furniture, books, and other items that are kept in storage areas.
If you notice either of these pests in or around your home, you should contact our pest control experts. Holifield Pest Management has helped thousands of people reclaim their properties by eliminating centipedes and millipedes. Our team is dedicated to providing top-quality service at affordable rates.
Call (601) 228-5344 or contact us online to schedule an appointment.
Signs of Centipede & Millipede Infestations
Some of the most common signs of a centipede or millipede infestation include:
Small holes: Centipedes and millipedes both create small holes as they move around in search of food. These holes are usually less than an inch long.
Discarded exoskeletons: These creatures shed their exoskeletons as they grow, and you may notice them in areas where they have discarded their old skins.
Feces and urine: Centipedes and millipedes both excrete foul-smelling urine and feces as they move around. These deposits are often found near their favorite hiding spots.
Both centipedes and millipedes are nocturnal creatures. They tend to be most active at night, and they will often burrow into dark areas during the day to rest. If you notice small holes or fecal deposits in areas where they like to hide, you may have a centipede or millipede infestation on your hands.
Why You Should Rely on Our Pest Control Professionals
Our south Mississippi centipede and millipede control experts are committed to providing our customers with the best possible service.
Call (601) 228-5344 or contact us online to schedule an appointment.