Pests We Control
At Holifield Pest Management, we understand that knowledge is key to effectively controlling and preventing pest infestations. The more you know about a pest and their habits and tendencies, the better equipped you are to control and prevent their harborage. That's why we've compiled information on some of the most common pests we encounter in the Laurel area.
Reach Out to Our Experienced Pest Control Team Today!
At Holifield Pest Management, we are dedicated to providing our customers with effective and eco-friendly pest control solutions. No matter the pest problem you have, you can rest assured that our team has the tools and knowledge to effectively handle the issue. We are confident that we can get rid of your pest troubles quickly so you feel secure in your home or business once again.
Contact us today at (601) 228-5344 to schedule a free inspection and learn more about our pest control services.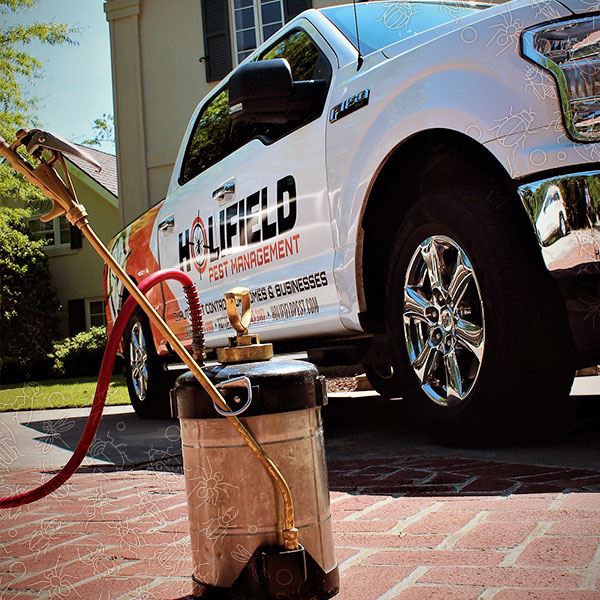 Associations & Accreditations
Mosquitoes are small, flying insects that feed on the blood of humans and animals. These pests can carry and transmit diseases, such as West Nile virus and Zika virus, to humans. Signs of a mosquito infestation include the presence of mosquitoes, especially during the evening and early morning hours, and itchy mosquito bites.
Rodents, such as mice and rats, can spread diseases and cause extensive damage to homes and businesses. These pests often enter buildings through small cracks and holes and can quickly reproduce, leading to a major infestation. Signs of a rodent infestation include the presence of droppings, gnaw marks on furniture and wiring, and scratching sounds in walls and ceilings. Our rodent control team uses a variety of control methods, such as traps and bait, to get rid of rodents long-term.
Termites are small, social insects that feed on wood and other cellulose-based materials. These pests can cause extensive damage to homes and businesses, which can be costly to repair. Signs of a termite infestation include the presence of termite swarmers (winged insects), mud tubes on exterior walls, and damaged wood. At Holifield Pest Management, we offer termite control services that use baiting systems and liquid treatments to get rid of termites and put a stop to wood damage.