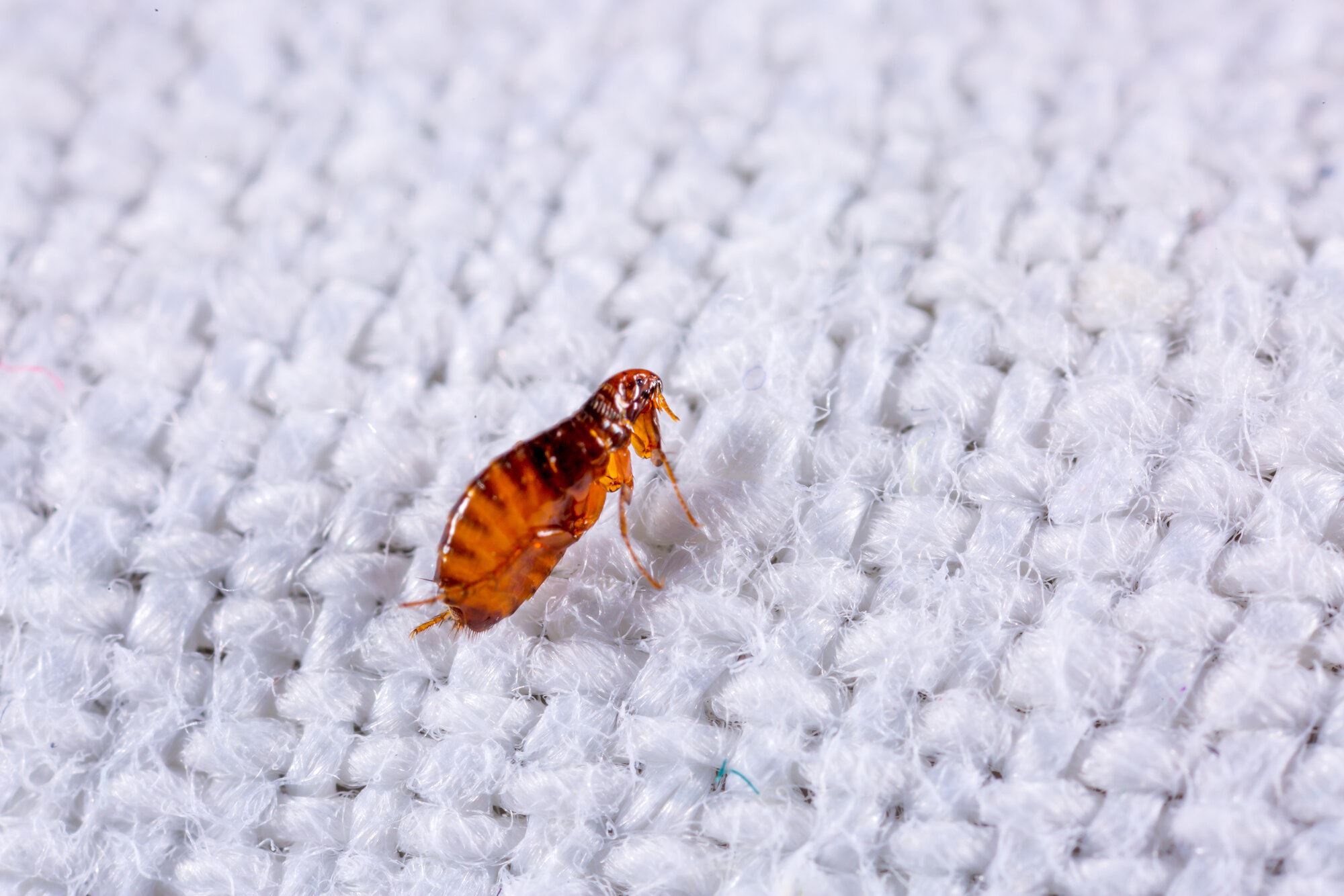 Flea Control in Laurel
Effective Flea Extermination in Jones County
Fleas can hitch a ride on your pet's fur and cause problems in your home. Not only can fleas harm your pets, but they can also harm humans, causing health problems or even spreading disease. If you suspect that you have fleas in your home, give the team at Holifield Pest Management a call right away! We offer fast and effective flea control in south Mississippi. Our team of highly trained and experienced pest control experts will help you reclaim your home from flea infestations and help you prevent future pest issues. When you need help with flea problems, make sure that Holifield Pest Management is your first call.
Do you suspect that you have fleas in your home? Give Holifield Pest Management a call today at (601) 228-5344 or contact us online to get started.
Stop the Itch with Flea Control
Fleas are small, wingless insects that feed on the blood of pets and humans. They typically prefer the fur of pets as a great place to feed, nest, and lay eggs. However, they can also lay eggs that stick to your carpeting, soft furniture, and bedding. Flea bites can cause swelling and hives and can also spread diseases like Typhus or Cat Scratch Fever. If you suspect that your home is being invaded by fleas, do not wait to address this issue!
Here are a few ways that you can help prevent fleas from invading your home:
Keep the grass around your home short
Clean up branches, leaves, and other debris around your yard regularly
When you walk your pet, avoid wooded areas or areas with tall grass
Ask your vet for flea prevention treatments for your pets
Vacuum regularly, especially if you suspect that your pet has fleas
Regularly wash and clean pet beds
Even if you are incredibly careful, you can still encounter problems with fleas. You do not have to worry if you discover fleas in your home — our team will be right there to help you out! We take pride in offering high-quality, effective treatments for flea infestations. With our help, you will be able to reclaim your home and rest easy.
Unfortunately, it is usually the case that once you spot fleas in your home, they have already made themselves nice and comfortable. It is likely that they have started laying eggs, which means you need to act quickly in order to keep the infestation from getting out of hand. We can help you control the infestation in your home safely and effectively.
Be Flea Free with Holifield Pest Management
Holifield Pest Management is pleased to bring our pest control expertise to our friends and neighbors in south Mississippi. When you are struggling with a flea infestation, or if another pest is bothering you, give our team a call right away. Our team is highly trained and experienced, meaning that you are receiving the best pest control services available! Do not wait for your pest problem to get worse. Call the experts at Holifield Pest Management today!
Do you have questions about our South Mississippi flea control services? Call (601) 228-5344 or contact us online.