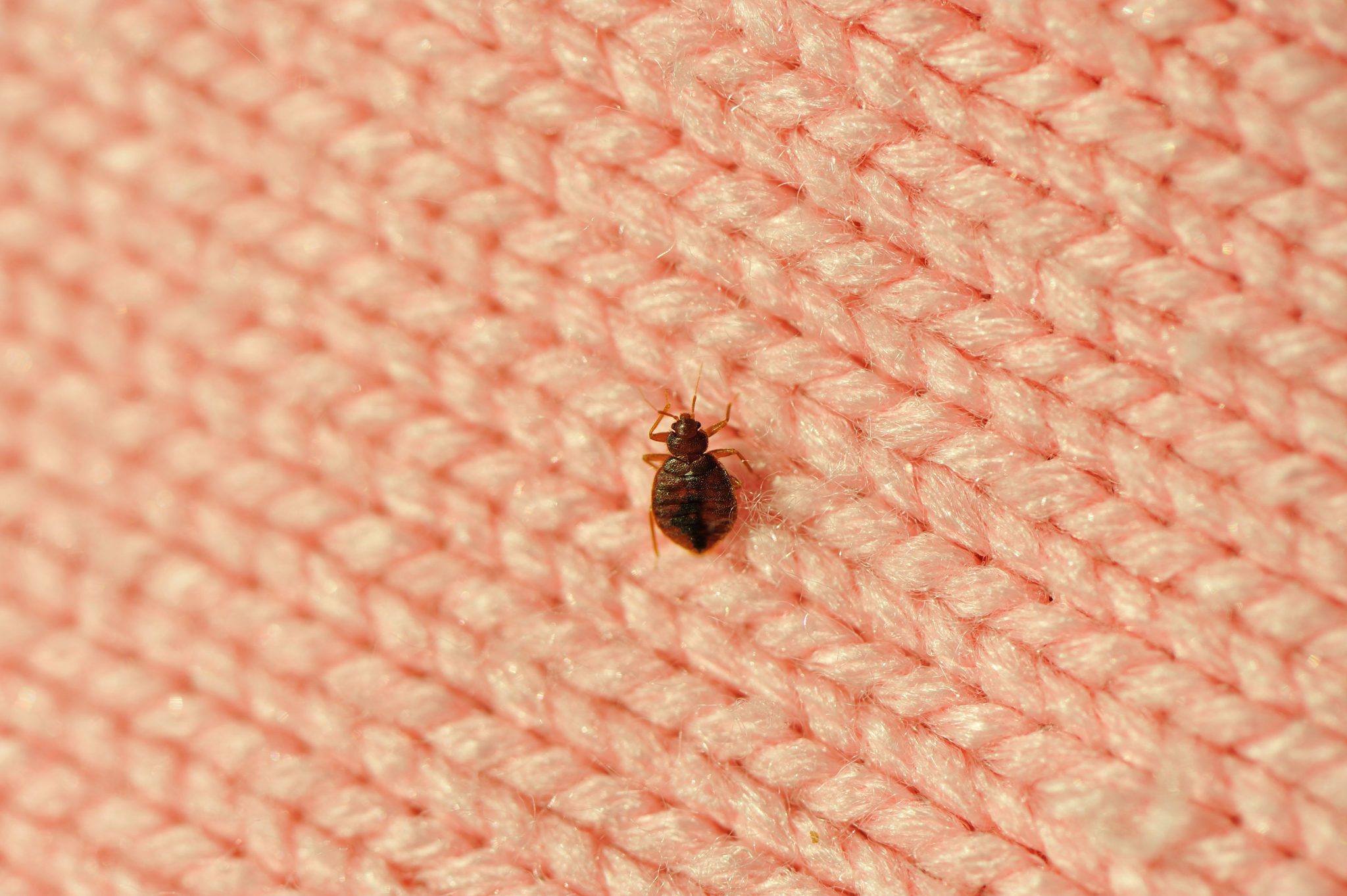 Bed Bug Control in Laurel
Keeping Jones County Bed Bug Free
Bed bugs are one of the most unwelcome houseguests you can have. They are frustrating to get rid of and, even worse, can spread easily under the right conditions. At Holifield Pest Management, we offer bed bug control in south Mississippi. Our team has extensive training and experience in treating bed bug infestations quickly and effectively. You will not have to worry about bed bugs again with Holifield Pest Management by your side.
Are you dealing with a bed bug infestation? Give us at (601) 228-5344 or contact us online today to get started.
Send Bed Bugs Packing
Bed bugs can be very difficult to treat on your own because they are so small and can enter your home undetected. They usually only come out at night to feed on blood (either of you or your pets) and can fit in very small spaces. Typically, bed bugs are brought into your home on soft surfaces, such as luggage or used furniture. These insects cannot fly but they can move quickly, which means that they are tricky to pin down.
Keep an eye out for these signs of bed bug infestations:
Small blood stains on your sheets
Rusty residue or stains on your mattress, sheets, or walls
Small, raised, red, itchy bumps on your skin
Musty odors throughout your home
Bed bug eggshells or shed skin
The signs listed above are strong indications that your home may be playing host to a bed bug infestation. If that is the case, give our team a call right away. If we move quickly to contain the infestation, it is much easier to treat than if you let it linger and grow out of control.
Treating bed bugs on your own is very difficult. When you think that you have conquered the infestation, it could very well be the case that you have missed an area that is infested without you ever realizing. Our team has developed an approach that is thorough and comprehensive, targeting all the usual areas that bed bugs like to hide, such as bedding, curtains, and even clothing.
Trustworthy Bed Bug Control Services from Holifield Pest Management
Holifield Pest Management is proud to offer comprehensive pest control services. We take pride in the quality of our services and believe that you will be completely satisfied with our work. When you have a bed bug infestation in your home, trust no one other than Holifield Pest Management. We will make sure that your bed bug problems are put to bed, once and for all.
Questions about our bed bug control services in South Mississippi? Give us a call at (601) 228-5344 or contact us online today to learn more about our pest control services.