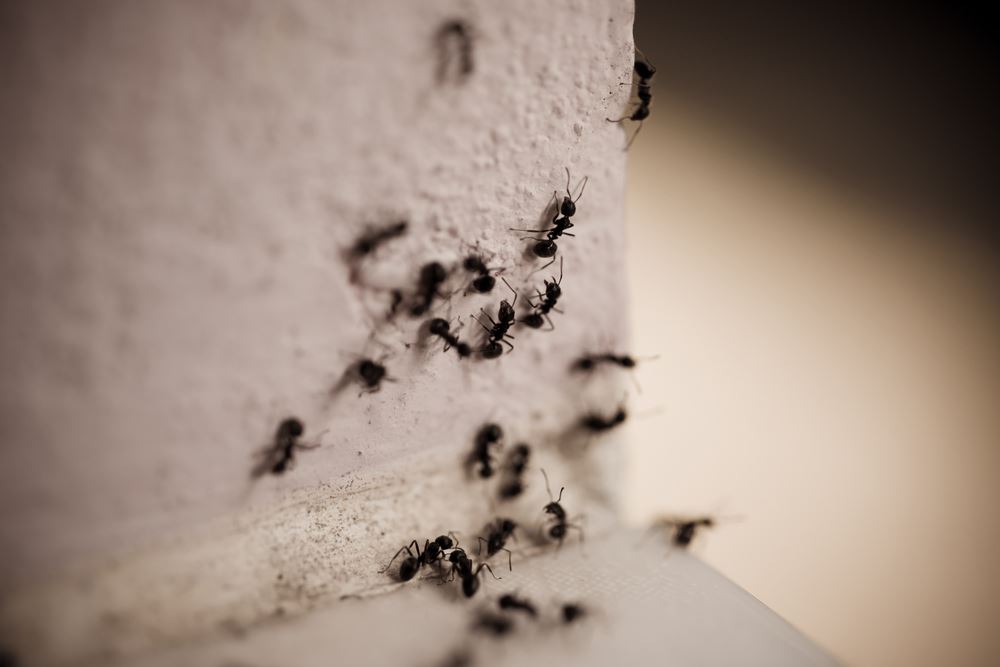 Ant Control in Laurel
Jones County Pest Control Experts
Ants are not insects that come in ones or twos. In fact, when you see one ant, you can be certain that there are many, many more not far behind it. When you notice ants invading your home, you should take action quickly to prevent a huge infestation. Holifield Pest Management is here to help you with your ant problems. We offer comprehensive ant control services in south Mississippi. When you enlist our help, you will not have to struggle with recurring ant infestations any longer. We take pride in providing high-quality, thorough pest control services, no matter what kind of pest you are facing. Rely on Holifield Pest Management for all your ant control needs!
Keeping Ants Away from Your Home
Even though ants are not very big themselves, they can pose an enormous problem to you and your family if they invade your home. They are tricky to get rid of with over-the-counter options — these treatments are often ineffective at properly addressing an infestation. We can help you make sure that your infestation is taken care of properly.
It is important to know what kind of ants you can find in south Mississippi. The following species are quite common in Jones County:
Carpenter ants
Sugar ants
Odorous house ants
Red imported fire ants
Little black ants
Pavement ants
Pharaoh ants
Argentine ants
While there are thousands of species of ants, the ants included in the list above are the most common species found in Mississippi. Each of these ants have unique characteristics that require different kinds of treatments in order to properly eradicate infestations. Our team has the knowledge and experience to accurately identify which kinds of ants are plaguing your home, and how best to treat them.
Prevention is key to keeping ants at bay for the long term. You can take certain actions, such as sealing cracks and crevices and installing weather stripping, to prevent ants from entering your home. We offer regular preventative treatments to maintain a pest prevention barrier around your home. With regular maintenance, you can enjoy an ant-free home for the long term.
Ants giving you a hard time? Give our team a call at (601) 228-5344 or contact us online to get started today!