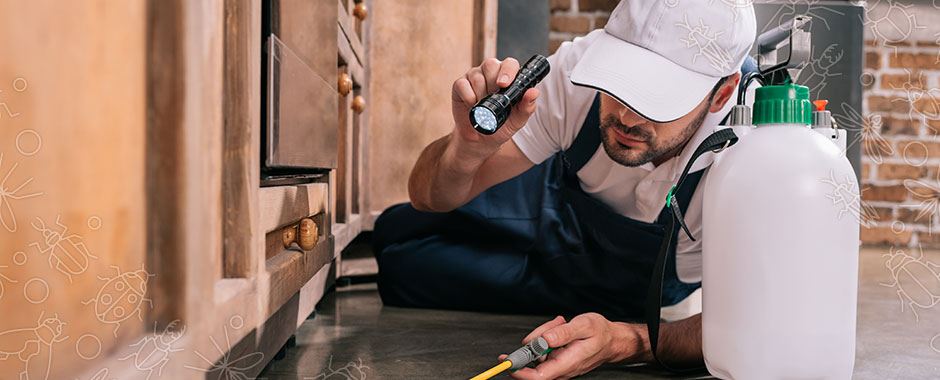 Laurel Earwig Control
Get Rid of Earwigs in Jones County
Earwigs are nocturnal insects that can be found in a variety of different environments. They are often seen during the summer months when the weather is warm and humid. Earwigs are attracted to areas with a lot of moisture, so they are often found near swimming pools, in basements, and in bathrooms.
Earwigs have a pair of pincer-like appendages at the end of their abdomen. These pincers are used to capture and hold prey. Earwigs are omnivores and will eat both plants and animals. They are attracted to garbage cans and compost piles where they can find both food and moisture. Earwigs are often found in homes but are rarely seen because they are nocturnal and prefer to stay hidden during the day.
If you have seen an earwig in your home or yard, contact Holifield Pest Managementtoday at (601) 228-5344 to request an estimate on earwig control in South Mississippi.
Signs of an Earwig Infestation
Earwigs are often found in basements, bathrooms, garbage cans, and compost piles. Some homeowners may find earwigs in their home, but they are more likely to find their shed skins, shed eggs, or the remains of their prey. These signs can indicate an earwig infestation, but they don't necessarily mean that you have a large infestation. It is important to contact a professional for an inspection and treatment if you see any signs of earwigs.
Signs of an earwig infestation include:
Egg casings (resembling a tiny, clear insect egg)
Shed skins
Dead insects
Holes in paper products
Pupal cases
Live earwigs
If you have seen any of these signs, it is important to get it treated right away. Earwigs can reproduce quickly and cause an infestation.
Call (601) 228-5344 to contact our South Mississippi earwig control experts.