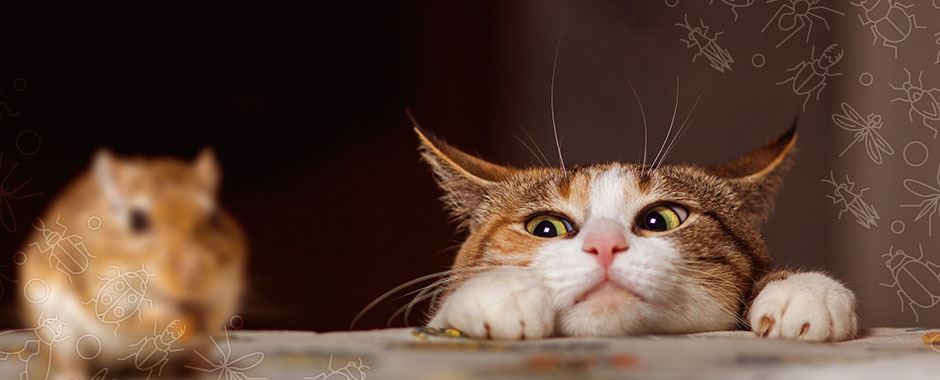 Signs You Have a Rodent Problem
Rodents are sneaky creatures and can be hard to spot, but the longer an infestation goes unaddressed, the worse it will get. Fortunately, their habits give away their presence if you know what to look for. There are some common signs of a rodent problem that you should be aware of so that you can take action before things get out of hand.
Watch out for the following signs of rodent presence:
Droppings: Rodents leave small dark droppings in areas they frequent, such as behind kitchen appliances or inside drawers. These droppings can contain harmful bacteria, so it's important to avoid contact with them and clean up any mess immediately.
Gnaw marks: Rodents are always gnawing on things to keep their teeth sharp and will leave telltale signs of their presence with tooth marks on furniture, walls, wires, etc.
Unusual noises: Rodents are active at night. You might hear scratching or scurrying noises coming from walls or ceilings, which could indicate a nest.
Unexplained odors: As rodents urinate and defecate in your home, you might notice a musty smell that could indicate an infestation.
Sightings: If you actually see a rodent in your home, chances are you have an infestation. Rodents are active at night and try to remain out of sight, but you may catch them scurrying around as they scavenge for food.
Protect Your Home and Family with Holifield Rodent Management
At Holifield Pest Management, we understand the importance of keeping your home and family safe from rodents. Our team of experienced and licensed technicians is dedicated to providing effective rodent control solutions tailored to your specific needs. Whether you're dealing with rodents, or any other pests, we have the expertise and tools to eliminate them and prevent future infestations.
Why choose Holifield Pest Management for your rodent control needs:
Customized Treatment Plans: We take the time to assess your unique rodent problem and develop a customized treatment plan that targets the rodents effectively.
Safe and Environmentally-Friendly Methods: We prioritize the safety of your family and the environment by using eco-friendly rodent control methods that are effective yet low in toxicity.
Experienced Technicians: Our technicians are highly trained and experienced in dealing with a wide range of rodents. They stay up-to-date with the latest rodent control techniques to ensure the best results for our customers.
Integrated Rodent Management: We follow an integrated rodent management approach, combining preventive measures, habitat modification, and targeted treatments to achieve long-term rodent control.
Guaranteed Results: We stand behind the quality of our work. If you're not satisfied with the results, we will work with you to address any concerns and ensure your complete satisfaction.
---
Don't let rodents take over your home. Contact Holifield Pest Management today for reliable and effective rodent control services.
---