Protect Your Local Laurel & Hattiesburg, MS Business With The Help Of Holifield!
When pests invade your business, it's more than just a nuisance. When they find their way inside, business-invading pests such as bed bugs, cockroaches, rodents, and more can cause a wide variety of problems, cost you valuable time and money to get rid of, and can even harm your business's reputation. It's important to partner with a professional and reliable pest control company. At Holifield Pest Management, we provide commercial pest control to eliminate pest problems and keep your business running smoothly.
Whatever The Need, Holifield Can Help!
Here in Mississippi, your pest control needs will depend greatly on the type of industry your business is in. For example, while restaurants often contend with rodents and cockroaches, hotels may find bed bugs to be more of a problem. However, no matter what industry you're in, pests will always be a threat.
At Holifield Pest Management, we have the expertise to solve any type of pest problem, no matter what the need. Our most popular services include:
Our General Pest Control Plans
Our general pest control plan provides coverage for a wide range of common pests found in our area with the option to add coverage for additional pests. First, we'll flush out any existing pests inside your business, then break up their reproduction cycle to eliminate the problem. Once the pests are gone, we'll provide monthly maintenance treatments to keep your business pest-free.
Professional Rodent Control & Exclusion
Our rodent control process begins with a thorough inspection to determine the best way to resolve the issue. Once the location of the infestation has been identified, we'll place interior and exterior bait traps to eliminate the problem. In addition, we also provide sanitation and removal services to clean up the mess that these rodents leave behind.
Quality Cockroach Control Treatments
If you're dealing with cockroaches in your establishment, we can help! With our thorough cockroach control services, we can inspect your commercial property for cockroaches, determine the extent of your infestation, and provide the services needed to eliminate it. By identifying the root of your cockroach problem, we can both treat for your specific cockroach problem and ensure that those roaches don't return to re-infest your business in the future; prevention is a big part of all of our pest control services.
Whether you just need a one-time service or would prefer the ongoing peace of mind that comes with investing in a monthly pest control plan for your business, Holifield Pest Management can help keep your business pest-free. To learn more about our treatment options, feel free to give us a call today at (601) 202-9689 for more information!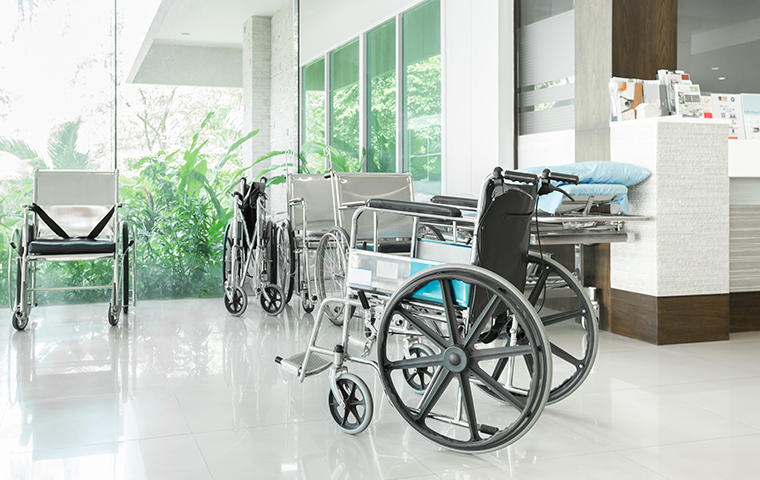 Hospitals & Healthcare Facilities
In a healthcare environment, the health of patients is your top priority and pests are a direct threat to that goal. Partnering with Holifield will keep your healthcare facility the sanitary, pest-free place that it needs to be.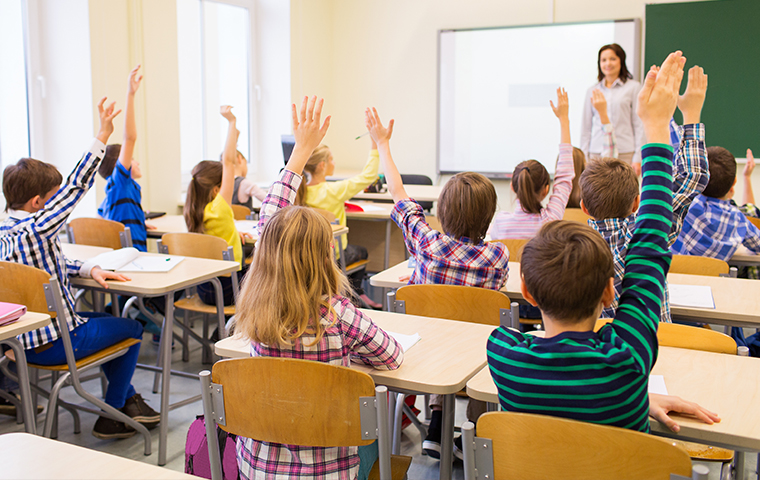 Educational Facilities
When the health and safety of children is in your hands, you need to work with a pest control company that will keep your school or daycare free from the treats that pests pose, like us at Holifield Pest Management!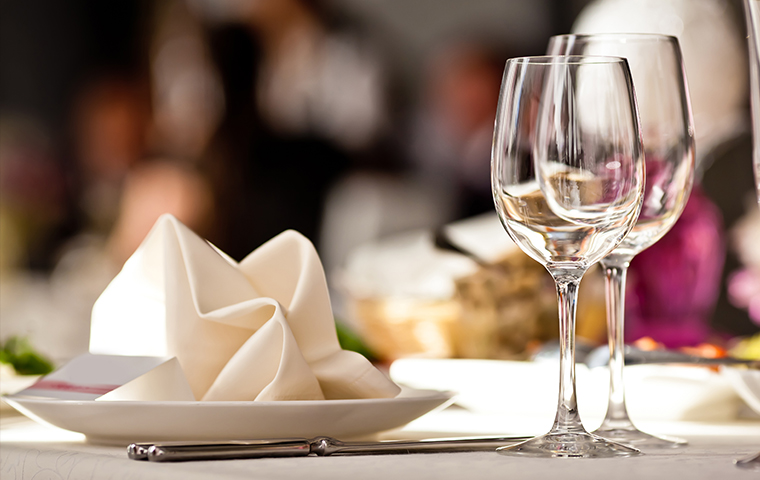 Restaurants
Restaurant owners face a variety of problems, but nothing will destroy your restaurant's reputation faster than a pest infestation. Keep your customers healthy and happy by partnering with us for pest protection.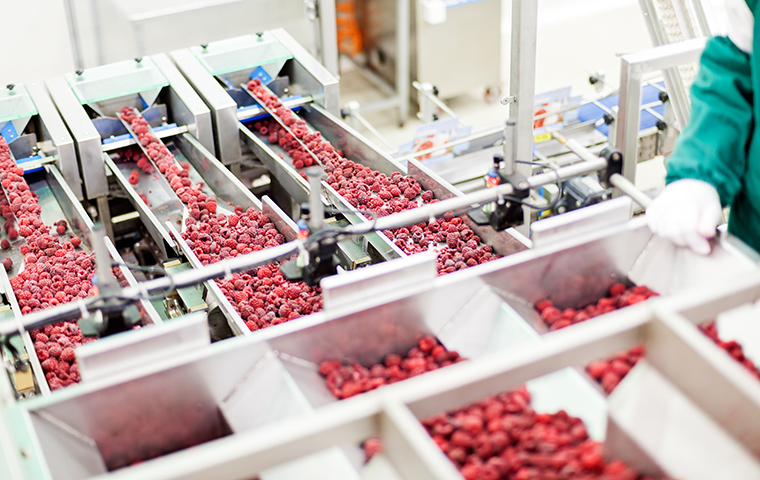 Processing Plants
Nothing throws a wrench in the works of a processing facility the way that pests can. Keep these pest invaders out of your facility by partnering with the team here at Holifield Pest Management for ongoing pest control.
Hotels & Motels
Keeping your customers happy is the main priority in the hospitality business. But pests threaten this, plain and simple. Make it easier by letting us provide the services needed to keep your business pest-free!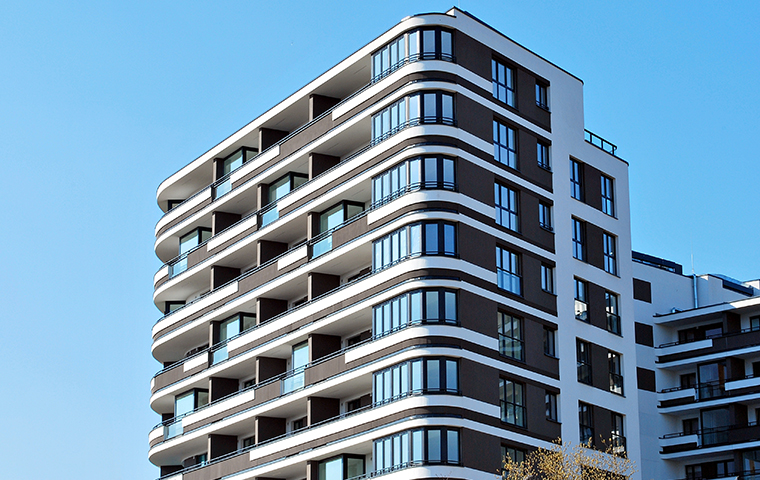 Property Management
When running a property management business, your tenants expect you to keep your buildings in good working order, and that includes keeping them pest-free. Reach out to us at Holifield for assistance!
Your Business Pest-Free, Guaranteed!
When you partner with the team here at Holifield Pest Management, you not only secure help from the most reliable and highly trained technicians in the pest control business, you also receive our pest-free guarantee. If you have a pest recurrence in between our scheduled treatments, we'll return to your business to re-treat, free of charge!
Why Choose Us At Holifield Pest Management?
At Holifield Pest Management, we understand that choosing the right pest control company to solve a pressing pest problem in your business can be a difficult decision. With Holifield Pest Management, you won't have to wonder whether or not you made the right choice. Here are a few reasons why we're the right choice for your business:
Our technicians are highly trained and provide reliable service.

Our technicians undergo annual specialized training to ensure that they stay up-to-date on the latest pest control methods and products.

We are members of the National Pest Management Association.

We are members of the Mississippi Pest Control Association.

We are a family owned and operated pest control company.

We understand the unique needs of local businesses because we are locally owned and operated, too.

We support our community, including local law enforcement, Relay for Life, and more.

We don't only treat your business for pests; we also educate you on how to prevent future problems and how to improve current conditions.

We offer free quotes online or by phone, saving you time and hassle.

We are a full-service pest control company, offering both ongoing and one-time treatment options.
Professional Solutions. Trusted Results.
Here at Holifield, we understand how important your business is to you. As a locally-operated Mississippi pest control company, we deal with many of the same things you do, including many of the same pest pressures! That being said, our number one goal is to help make life a little easier for the other local businesses in our community by providing efficient, effective, and reliable pest control options to keep pest invaders out. To schedule a service for your Laurel or Hattiesburg, MS area business, reach out to us today!
Request Your Free Quote
Complete the form below to request your free quote.