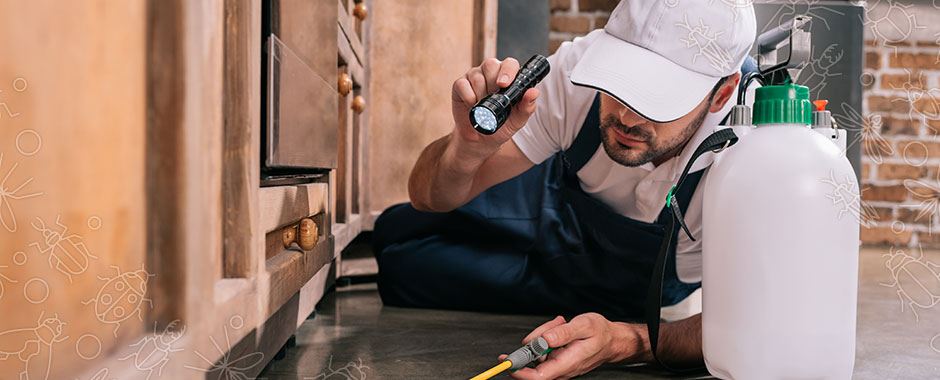 Laurel Fumigation & Tenting
Pest Control Services in Jones County
Fumigation is a great option for homeowners looking to get rid of pests in their home. With the help of a professional fumigator, you can be sure that all pests are removed from your property. You might be wondering what exactly fumigation is and whether or not it's the right option for you. The team at Holifield Pest Management is here to answer all your questions!
To learn more about fumigation or to schedule an appointment, call (601) 228-5344 or contact us online. We look forward to helping you reclaim your home!
What Is Fumigation?
Fumigation is a treatment that uses highly toxic gases to kill pests. The most common fumigant used is methyl bromide, which is known for being extremely effective at killing a wide range of pests, including termites, bed bugs, and cockroaches. However, it's also known for being highly toxic, and it's important to use fumigation services that are licensed and insured. At Holifield Pest Management, we are committed to providing our customers with fumigation services that are safe and effective.
What Happens During a Fumigation?
Fumigation is a very effective treatment, but it's also a very invasive process. It's important to remember that fumigation is not a treatment that you can do on your own. Instead, you'll need to hire a qualified fumigation company that is able to safely and effectively treat your home.
During a fumigation, a licensed fumigator will enter your home and set up a tent around your home. The tent is designed to protect your home and keep out insects, birds, and other animals. The fumigator will then begin to treat your home by placing pellets throughout the space and sealing off all entry points. After the fumigation is complete, the tent will be removed and your home will be free of pests.
What Are the Benefits of Fumigation?
Fumigation is a great option for homeowners who are looking to get rid of severe pest infestations.
The benefits of fumigation include:
Your home will be free of pests
You can avoid costly repairs
It's a great option for severe infestations
It's a safe and effective way to treat for termites
For more information about our services for fumigation and tenting in South Mississippi, contact us at (601) 228-5344.