Don't Let Termites Eat You Out Of Your House And Home, Partner With Holifield!
Termites excel at getting into homes undetected. Once inside, they will tunnel through the wood structures in your house while you remain completely unaware of their presence. In fact, homeowners often go months or even years without realizing they have an active termite infestation in their home, and by the time they become aware of it, those termites have caused extensive damage in your property. That's why the best way to protect your home and avoid costly damage is to prevent termites from ever getting inside in the first place. Whether you currently have a termite problem or not, Holifield Pest Control can help with our termite control plan!
Professional Termite Control With Termidor®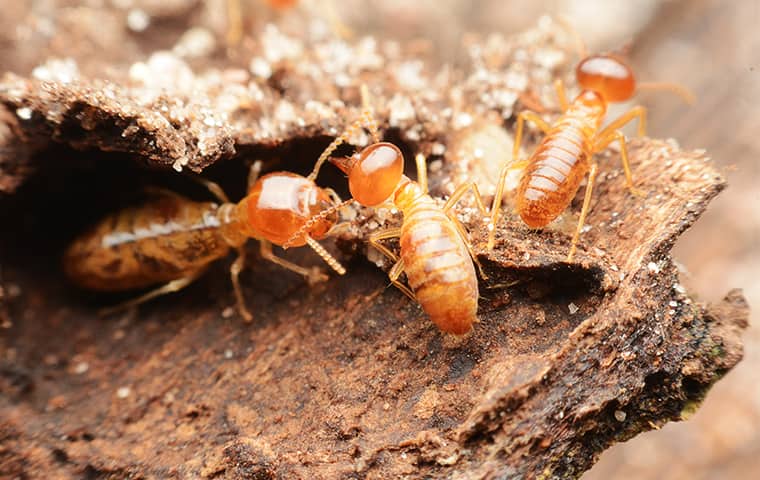 At Holifield Pest Management, we believe in using the best, most effective treatment options available to solve your pest problems. Our technicians are Termidor® Certified Professionals. Termidor® is the best termite defense product on the market and can only be applied by licensed pest control professionals who have gone through Termidor® Certification Training.
So, how does Termidor® work? This product is a liquid termiticide that is applied along the foundation walls of homes and businesses to form a continuous barrier of termite protection. In some situations where termites are already active in your home, it may also be applied inside in strategic locations.
This barrier is completely undetectable to termites and is lethal to these pests, whether they ingest it or simply come into contact with it. Furthermore, unlike other termite treatments, Termidor® can be transferred from termite to termite, quickly spreading to every member of the invading termite colony.
Once your Termidor® treatment has been applied, you can expect all of the termites on your property to be eliminated within three months or less. In addition, we also provide annual follow-up visits to ensure that your Termidor® barrier remains completely intact and your residential or commercial property remains termite-free. To learn more about our termite control solutions, give us a call at (601) 202-9689!
Keeping Your Mississippi Property Termite-Free, Guaranteed!
Lastly, our termite treatments come with a pest-free warranty. If we treat your home for termites and they return, we'll return to re-treat your property at no additional cost to you! This warranty is renewable annually and is transferable. Don't wait until it's too late. To protect your Laurel or Hattiesburg area home or business from termites, contact us!
* Please note: this warranty only applies to the specific type of termite that your home was treated for.
Request Your Free Quote
Complete the form below to request your free quote.